Referral marketing is the technique of restoring a dedicated subscriber base to endorse your products or services through the offering of rewards or benefits. The most common method that is applied is that of the 'word-of-mouth' through various social media channels which is always a highly effective form of marketing. The confusion between referral marketing and affiliate marketing is quite usual but the main difference between these two forms of marketing is that the former involves targeting your own customers to promote your business and the latter involves third party influencers to promote your business. Referral marketing proves to be more effective as you already have a loyal customer base who would refer your business to others and you do not require any extra effort to generate a target user database. This is because the referrers are the existing users you do not need to be convinced about your product, they are satisfied with you and would go that extra mile to personally vouch for your product in order to convince others. Since the referrers are users of the product themselves the people whom they talk to would feel more comfortable with trusting the product as a fellow user is recommending it. Most often referral marketing involves people referring to their known circle, so the overall conversion ratio is one of the highest if all forms of marketing are considered. Moreover, as the users are already motivated by having a good view of your product, they would require less lucrative rewards to promote your product. So overall the ROI of referral marketing is one of the best. And the opportunities keep on increasing as you increase your userbase.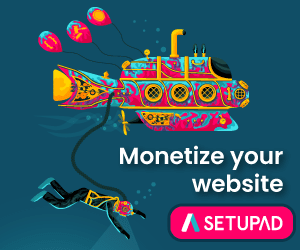 Why You Need a Referral Marketing Software?
Generally in the majority of the marketing forms, if you need to ensure optimal performance, several factors have to be tracked at a continuous rate such as audience segmentation, timely emails to all your users, offers based on demography or locality, creation of referral codes and trackable custom referral links etc. This involves a lot of effort which, if done manually becomes quite difficult if efficiency at scale is to be maintained. So, to simplify your workload and make the entire process more effective and efficient by automating the process, using tailormade referral marketing software tools is the most logical solution. Referral marketing is all about using the best resources which are your customers, clients, friends, family, and employees in order to help you spread the word about your products and services. This can be done through online referral marketing, offering client referral programs, employee referral programs, or through social media marketing and many more techniques.
Tips to Choose Best Referral Marketing Software
Now, to begin your search for an efficient and effective referral marketing tool, it is important for you to be clear as to what you are hoping to get out of the tool. Referral marketing tools provide you a lot of benefits, powerful features and can be an effective way to build brand reputation, grow customers, and increase revenue. Referral marketing strategies can also serve as a method to secure new users, incentivize existing customers, and track, analyze, and further improve your referral marketing campaigns. The following contains a few tips for you to follow so that you choose the right referral marketing tool that would suit you best.
Make sure you consider the size, demography and geographical location of your current client base, and ensure that the tool which you are selecting enables you to cater to those segmented users by providing local language support, local festivals and events updates, and campaign delivery using local time.
You also need to make sure that the tool is compatible with the marketing software which you are currently using for your other campaigns. This will help you to have an overall seamless experience.
Most of the users nowadays are frequently on their mobile phones so it is mandatory for you to choose a tool that offers good mobile app support.
The key aspect of a successful tool is its scalability. Along with the growth in your business as well as your user base, make sure that the software you use is scalable up to your long term business goals at an affordable price. Make sure you choose a tool that will support your needs as your client list keeps on growing.
If you consider the price which is an essential aspect to take into account before you choose a referral marketing tool. It is important to go through all the subscription plans of the tool that you are considering. Some tools might offer discounts and promotions initially but might turn out to be expensive later. While there are tools that might have a more lucrative monthly plan which might seem logical at first but when you settle down with the tool you might find that the annual plans of the tool are turning out to be more expensive than other tools in the market. So, select the appropriate tool after comprehensive market research.
You also need to consider the customer service of the tool, several things might happen during a campaign for which you might need the help of the customer service, make sure that the tool you are going for has prompt and good customer service.
Ensure that the tool you are using offers a transparent reporting so that you clearly understand exactly how your campaign is going, also study the advanced analytic features which will help you in understanding the areas with room for improvement, so as to optimize these areas in future campaigns and perform A/B testing to increase ROIs. Live campaign reports are always a help to optimize ongoing campaigns.
Businesses today suggest that you should also think about security, ensuring you choose a tool that offers adequate security that will keep your customer's data safe and secure.
Make sure to use a tool that is compatible with most of the marketing and analytics platforms that you are already using. You need to know whether it seamlessly integrates with other software that you're currently using like your email marketing and marketing automation tools, like Mailchimp, Google Analytics, Google Adwords, Facebook, and other social media platforms, CRMs like salesforce, leadsquared, etc.
The best practice would be to shortlist a few tools based on the above-mentioned tips and guidelines and just do a thorough research on them on the internet, like studying reviews and other blogs of users who have used the tools before, learn about their experiences, if possible connect with them and get your doubts and questions clarified. Then go for few products that you will try for yourself within the trial period and get a first-hand understanding of which tool would suit your brand the best.
Ensure the following features are offered by the software which you are selecting for your referral marketing campaign:
campaign management
referral tracking
referral campaign analytics
customer analysis
customer loyalty programs
campaign customization
user segmentation
referral program automation.
Now, after you understand what you need in a successful referral marketing tool, you are fully ready to go for buying the correct Referral Marketing Tool.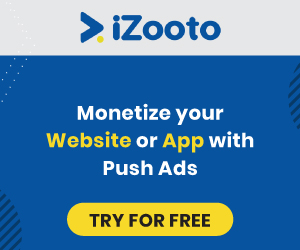 PartnerStack Review: Product Features
Smart Segments- Create customer & partner segments. Identify and create filters,experiment with segment-specific rewards and messaging, analytics etc.
Tracking & Analytics – Keep track of your dashboard, and variables that are vital for success. Get live activity updates of your programs and track each individual partner's link as well. export to CSV if and when required..
Auto-generated Partner profile – Automatically generate profiles based on your partners' social media performance and overall influence.
Email Campaign Automator – Start driving your sales with the automated email campaigns. It is fully customizable and tracks and automate your individual email to each of the customers.
Customer Tracking – Easily track the links and look up where it is being shared. Easily track your partner's global reach and reach them with a live map.Locate which links are driving most sales and where.
Rewards – Track the partner performance using the customer's dashboard and live track their activities and reward them accordingly.
Promotional Offers and Campaigns – Set up customized & timed campaigns based on location, target segment etc.
Use of PartnerStack Across Industry Segments
Below is a list of the industries in which PartnerStack is able to add value, along with the features in PartnerStack that the players in these industries have found useful.
Agencies & Resellers
Deal registration
Order fulfillment
License management
Affiliate links
Lead forms
LMS integrations
Campaigns & Challenges
Event-based emails
Complex agency/tier relationships
Employee-level attribution
Partner payouts & compliance
Technology
Lead forms
Affiliate links
Campaigns & Challenges
Event-based emails
Employee-level attribution
Unique discounts for verified Partners (fully protected from unverified Partner promotion)
Partner payouts & compliance
Marketing
All affiliate links have preset Analytics/UTMs built in
Incentivize Partners to share your marketing content where you want, when you want
Challenge and reward Partners for creating User Generated Content for you
Track Partner performance on various channels, region
Complete analytics and reporting displays full cycle partner marketing performance
Unique discounts for verified Partners (fully protected from unverified Partner promotion)
Partner payouts & compliance
Finance
Monthly commission reports, automatically generated
Monthly invoices generated on a Group (region, Partner type, Partner tier) level, that can be charged to unique PO's
Audit logs on all events impacting Partner rewards
You pay PartnerStack, we pay all of your Partners for you
Global Partner payouts & compliance
Direct deposit, ACH, PayPal, etc.
Consolidate all of your Partner channels for consistent Partner, employee, and back-office reporting and experiences
PartnerStack Pricing Plans
SMB ($800 per month)
15$ fee on partner payouts
Support Marketing Partners
Branded Program Sign up page
Automated Partner Onboarding
Automated Emails and Campaigns
Individual Partner Program
Automated Partner Payouts
Tracking & Payment Gateways
Essentials (Includes all Lite features, $1500 per month)
15$ fee on partner payouts
Support Marketing & referral partners
Partner Segmentation
LMS Integrations
Custom Partner Agreements
Fraud Detection
Lead forms with CRM Integrations
Employee level attribution
Group Specific Invoices
Program Migration
Phone-based support
CRM Integrations
Enterprise (Includes all the features of Lite and Pro, Custom Pricing)
Custom Pricing
Custom fee on payouts
Support Resellers
Partner Application Management
Wholesale Orders and License Management
PO Specific Invoicing
Customizations Available
Custom CRM Integrations
PartnerStack Review: Dashboard Overview
The advanced analytic features & the clear reporting help you analyse your existing campaigns & optimize them even further. The dashboard itself is very easy to use, with everything beautifully laid out, more often than not you will definitely find what you are looking for in not more than 2-3 clicks. The experience is such that each functionality is located where you would expect them to be. The dashboard can be customized and you can set the parameters or the metrics for you that matter the most. The customizations & the effortless creations of highly targeted campaigns will surely make you feel that you have made the right choice.The ease of use & maintaining your projects is simply worth it.
PartnerStack Review: Signup Process
The signup process for Partnerstack is really simple, easy & convenient. The first step is where you put in your basic account information, like your Name, Email & choose a password. Alternatively, you can fast track this step by signing up with Google, it will simply pull out your details from your google account & take you to the billing info section. The next step is basically a survey form that is aimed at learning more from you about your requirements. There is no prompt of a requirement of your credit card or to make you choose a plan. At this step you will land up at the marketplace
PartnerStack Review: USPs, Pro Tip, and Advantages
Features that give Partnerstack a competitive advantage are a combination of the following in a beautifully laid out and functional dashboard :
Opportunity Management
Lead Management
Campaign Management
Channel Analytics
Incentive Management
Partner Management
Reseller Management
Affiliate Marketing
Referral Partner List
Reward Distribution
PartnerStack Coupon Codes, Discounts, and Deals
PartnerStack Alternatives and Competitors List
The following is a list containing various referral marketing platforms that reviewers voted best overall compared to PartnerStack. Just perform a basic online search & check reviews from current & previous users of these products, & find the best fit for your needs.
InviteReferrals
Post Affiliate Pro
Influitive
Refersion
Viral Loops
GrowSurf
Referrizer
ShareSomeFriends
ReferralMagic
InviteBox
Hello Referrals
ReferralMD
Referral Key
Referral Hero
Conclusion
If you are up for creating an effective referral marketing campaign that would increase your organic brand recall and overall brand presence in addition to increased conversions at an affordable price, then go for PartnerStack. This is exactly what you require at this moment especially if you want to quickly create and deploy multiple campaigns, without paying a lump sum to a referral marketing agency. Just at a fraction of the cost and with similar if not more ROI, PartnerStack provides all these at the convenience of sitting at your desk with a few clicks.